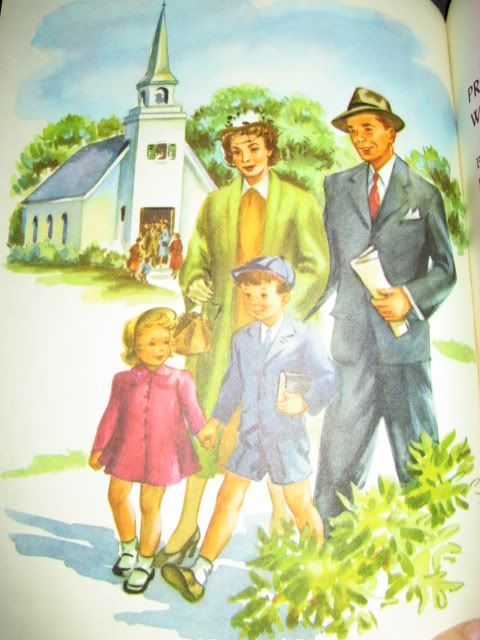 Why I can't stop reading Mormon housewife blogs
--Salon.com
I ran into this article today and at first glance I was willing to be happy about non-mormons finding something good in these blogs--why the hell not, right? let's see the good in all things, or at least most. It's something I've thought a lot about lately, and perhaps I'll post more on later.
But then I started thinking about it more: this is just more fodder for the LDS PR department, more reason for many LDS girls and women to feel less-than. I remember trying to reach this ideal, to be these girls. I was not able to. I am not that girl. It doesn't mean I hate life (indeed i did in the church many times when i failed) or marriage, or that I don't see the good in small things, but not reaching the ideal espoused by so many--including general leaders--only sends one message "you are not good enough."
Yay for The Simple Gospel of Jesus Christ.
Now, if this is who these girls are, I don't want to take that away from them. In many ways I wish I could be more like them, but that isn't the lesson I should absorb. I should be learning to embrace who I am.
Unfortunately, this is not what is or has been taught. Not in my experience. In my experience, the church and even much of our conservative society do not teach this. They teach perfection without acknowledging the tragedies that come in seeking it. Apparently the cost is worth the benefit.
So we allow others to tell us this is what is normal and that normal = happy. And we're enamored with normal because we don't feel normal. Anything to feel normal. Anything to feel not alone. And we sacrifice far too many people in the process. Many people have analyzed our fascination with the 50s and its nuclear family, and it's all worth reading. I won't go on about it, but we can and should be happy now. It's not about aprons and cupcakes and themed birthday parties and high-end jobs and perfect hairstyles and brand name clothes. I can understand the appeal in that, but that isn't what happiness is. Depending on the package, it's just more propaganda.
Again, if this is who these girls are, more power to them. If my son is what you might call a stereotypical boy, I will not take that away from him. If my daughter wants to wear frilly dresses and play with barbies, etc--awesome. As long as they don't criticise others or make them feel less if others are not who they are.
And that's why I can't stand these sorts of articles, even though I do believe in seeing the good in all, why I believe in seeing the good in that which we often demonize. BUT this isn't about the individual bloggers anymore but the faith they connect themselves to. In the church there is no individual. There is no separation, and non- or never-members can't understand this. When you speak of a person and connect them to the church in a positive light, the church will use it. There is no more individual after that. Just a puppet.
I have a really hard time welcoming anything that brings that.
And so this is no longer about charming, traditional, happy mommy bloggers. It's the Mormon we see, the Mormon we focus on, and the Mormon we are fed. And anyone who is not feels they are not, and because of this they will never really be happy either. Not as long as they buy into it. Me included.